Learn How To Take Advantage Of The Odds!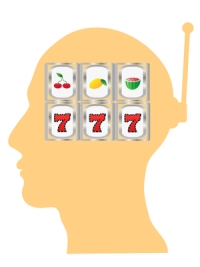 Popular wisdom teaches us that a good gambler is favored by luck, whereas an excellent gambler is favored by intelligence. To put it simply, the world's best gamblers will never place a bet if they don't have a certain edge over their opponents or, alternatively, if the amount they need to wager in order to win a substantial prize is too high. Let's use an example.

Titanic Thompson, the iconic gambler of the '20s

Although not many people remember this emblematic figure, Titanic Thompson was the perfect example of a smart gambler. What differentiated him from his fellow risk taking enthusiasts was that Thompson would never make bets whose outcomes he could not predict/influence. And he was a master of fixing bets! That is to say, he scammed unsuspecting people for a living.

One of Thompson's most daring feats was tricking Arnold Rothstein by wagering a hefty sum that he could toss a peanut all the way across Times Square. The catch was that the peanut was hollowed out and filled up with lead. Another similar scam trademarked by him is the license plate guessing game, in which he bet various people that he could guess the numbers on the license plate of a vehicle that passes by at an exact time of the day. Secretly, he employed a person with those plate numbers to drive by.

The point I am making

While you probably won't have an easy time scamming a casino in the same manner of Titanic Thompson - not with all the security cameras and all, as well as the automated software of the online casinos - that doesn't mean you can't employ the odds in order to win. What you need to keep in mind is that all gambling games confer the house an edge over the players. Otherwise, they would not be able to meet all the expenses associated with running the casino, including utilities, personnel and maintenance or provide customers the free drinks/snacks. However, not all casino games have the same house edge and a smart gambler will always stick to "the lesser evils".

A short summary of feasible/non-feasible casino games

The lowest house edge is provided by:
Baccarat (when betting the bank) - 1.4%
Blackjack (playing on a system) - 1.4%
Craps (pass line play) - 1.4%
The medium house edge is proprietary to games like:
Roulette - 5%
Caribbean stud - 5%
Spanish 21 - 5%
Casino war - 5%
The game with the highest house edge is definitely Keno (25%), in spite of the fact that it seems incredibly simplistic and highly lucrative for the player.