Betfair Casino strengthen U.S. ties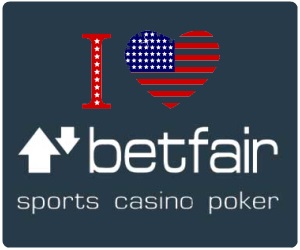 Betfair have announced they have hired former Ticketmaster executive Kip Levin as the new chief executive officer of the company's U.S. operations. The London-based gambling site has been slowly growing its interests in North America, recently launching BetfairCasino.com in New Jersey as well as making a number of upgrades to the TVG horse racing network, including introducing a HD platform.

The recent record breaking success of the Kentucky Derby on TVG, which saw a 26% increase in viewers over the course of the weekend, further highlighted the growing influence Betfair is having in the USA gambling industry, and the appointment of Levin shows the importance Betfair see in growing their U.S. interests.

Levin joins Betfair after 12 years working with Live Nation and most recently as executive vice president of Ticketmaster's e-commerce business. Taking control of Betfair's U.S. businesses will see Levin working with the TVG and the online poker and casino site Betfair Casino.

"I am thrilled to be joining Betfair at such an exciting time for the iGaming industry in the U.S. and across the globe. I am passionate about building great products that fundamentally enhance consumer experiences,? said Levin following his appointment.

"With the launch of BetfairCasino.com in New Jersey, the new HD upgrades at TVG, and a record-breaking day during the Kentucky Derby, Betfair US has great momentum, and is well positioned to be a market leader. Together with the Betfair team, I'm looking forward to delivering the future of online gaming."

With horse racing, poker and online casinos all as popular as they have ever been in North America, Betfair have managed to get their foot in a very profitable door in the States with the launch of the Betfair Casino and the continuing improvements to the TVG horse-racing network. The company will now be hoping it isn't too long before they hold the sort of influence in the U.S. as they do in the UK.