3 Tips to win at Jackpot Slot Machines


There are a number of gaming companies and casinos that are offering jackpot slot machines around the globe. These companies and casinos regularly come out with new games and better versions of these slots to attract players with always new lucrative offers.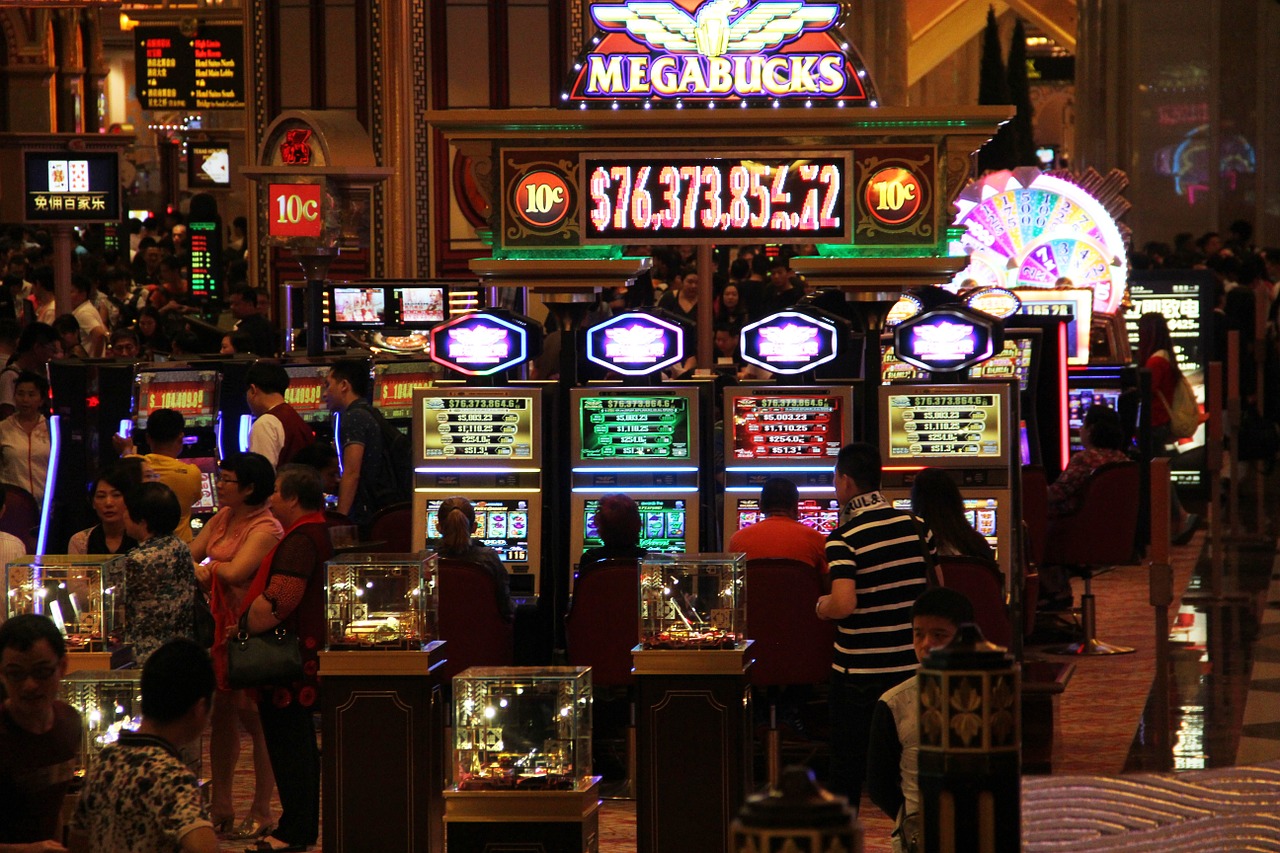 Megabucks progressive jackpot slots in Macau



The most popular Jackpot slot games are those providing a Progressive Jackpot. They are a major draw because they sometimes offer jackpots to the tune of millions of dollars both in the offline and in the online version. These slot machines are just like any other slot machine, but the difference is that several machines are interconnected and each time a player puts in his wager, a portion of it, maybe 1%, goes into the pool to form a jackpot that can then quickly reach stunning amounts.

Usually a meter on the screen for online slots or over the slot machine on large LED or LCD displays in land based casinos shows the total amount of the jackpot. Under normal conditions the jackpot can be won only if you get the highest paying combination with the maximum allowed bet or number of credits. Once you win the jackpot, it resets to the default minimum amount. In some cases you can win minor portions of the jackpot according to the payout table of the machine and this will keep you enticed even more.

Most people usually like to take lesser risk and play regular slot machines just to entertain themselves, with small amount of money or no money at all. But if you love to risk and are a gambler and not afraid to put some of your money at stake, Jackpot slot machines are the games for you. Especially progressive slot machines can generate at some point a positive expectation for an advantage player, that means at some level of the jackpot chances of winning are higher than losing, or, in other words, the jackpot is so big that it is worth to risk your coins.

There are some jackpot slots that offer jackpots even bigger than national lotteries and many people throng them with the dream to hit big. Large jackpots are definitely a big draw by themselves, but the bigger draw is the desire to wager for the large payout. However, you should be careful if you decide to wager on a slot machine offering jackpots because, as for any other slot machine, the risk of loss is bigger than your chance of winning, and in this case, often even bigger.

Here are some money management tips that will help you at your next game session on a Jackpot Slot.

1. Divide your Money - When you go to play a slot machine you carry a certain amount of money. If you are playing a jackpot slot the best way is to divide the money into many parts so that you can try for the jackpot that many times. Slot machine is always a risky game and for a jackpot you need to play the maximum. So in order to last long it is always good to divide the money in many portions.

2. Play With Maximum Bet - If you intend to play the jackpot slot machine good idea is to always play with the maximum bet as small denominations can land you only with smaller prizes. In some places it is compulsory for you to play the maximum bet to be eligible for the jackpot.

3. Study the Jackpot Slot - Before putting your money in a jackpot slot it is always a good idea to study the history of the slot and its payout, best if between 95 and 99 percent. Most jackpot slots that offer millions of dollars in jackpot are the ones where jackpot has not been hit for a long time. Therefore, if you intend to play that jackpot you will be testing your luck instead of taking a calculated risk.